Just a quick note to say a HUGE THANK YOU to everyone that came down and made our opening weekend so special! Tooting you did us proud, nearly drunk us dry and really took to our 'as local as possible' philosophy - enjoying all the locally brewed craft beers - Tooting's own By The Horns, Brixton, Canopy from Herne Hill, Gipsy Hill and drinking ALL our Session IPA form the Bermondsey-based Fourpure! Some mixed it up by experiencing the awesome Graveney Gin - produced literally 2 minutes away, while the Kona Big Wave from Hawaii completely sold out! Don't worry we've got 5 boxes now! A separate thank you must go to Rocky Nti who has been in Europe this week supporting 'Panic! at the Disco'.. but not before coming down to our opening night and treating us all to some acoustic numbers. Top man!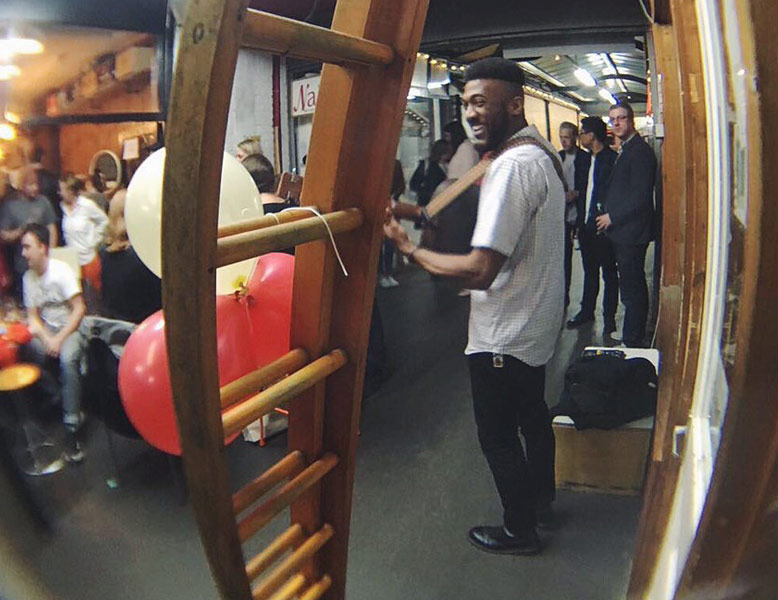 Rocky NTI playing Craft Tooting opening night So, speaking of new beers, theres plenty of new ones in stock this week! Anchor Steam from sunny California anyone? New fruit beers including a cheeky chocolate one - and again, keeping it local we have added By The Horns incredibly popular Samba King (a Rye blonde ale with Sorachi & Brazilian Lime & Lemongrass!).

You'll just have to come down and try these beauties.. Spread the word, BROADWAY Market is the place to be ;-) #CraftTooting

WE'LL BE OPEN LATE ALL THIS BANK HOLIDAY WEEKEND!!

Also don't forget to follow us on Twitter, Instagram or even good old Facebook.